Managing your plan limits
---
Your plan's limits
Each Screendoor plan has a limited number of projects and users.
| Item | Description |
| --- | --- |
| Projects | The number of projects allotted to your plan. Unless you are on a free plan, archived projects do not count against this limit. |
| Users | The number of collaborators allotted to your plan. If someone in your organization collaborates on multiple projects, they will only count as one user. Collaborators on archived projects are not counted against your plan limit. |
Once you have reached the maximum amount of projects or users, you won't be able to add more until you upgrade your plan, remove collaborators, or archive some projects.
Viewing your plan details
If you are an administrator of your organization, you can view a list of all of the active projects and users on your account. Click your avatar in the navigation bar, and select "Account" from the dropdown.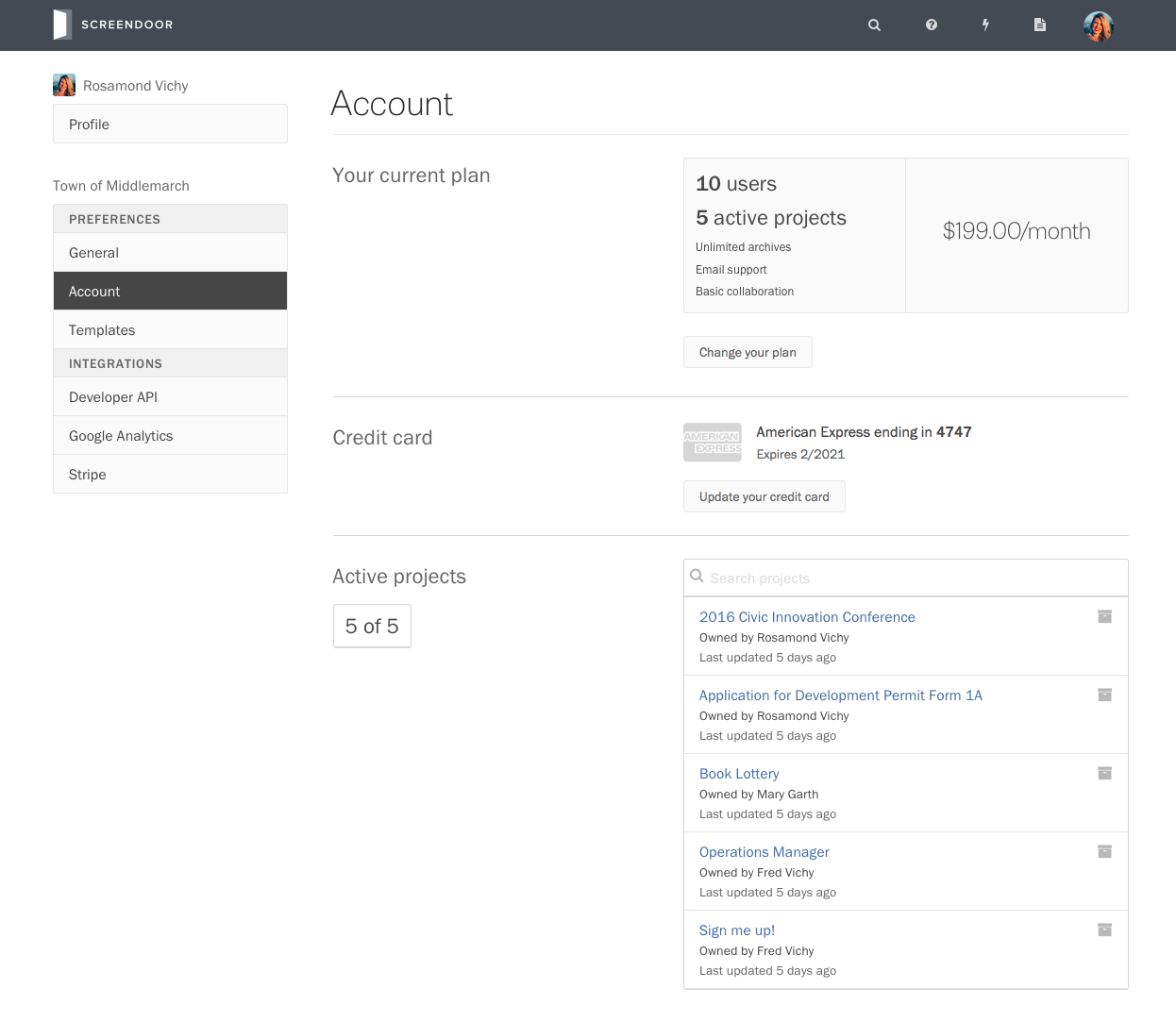 From this page, you can archive projects or remove users to stay under your plan's limits.