Changing your organization's name and logo
If you have the appropriate permissions, you can change the name of your organization, and add a logo to your Forms.fm page. To get started, visit the "Your organization" page.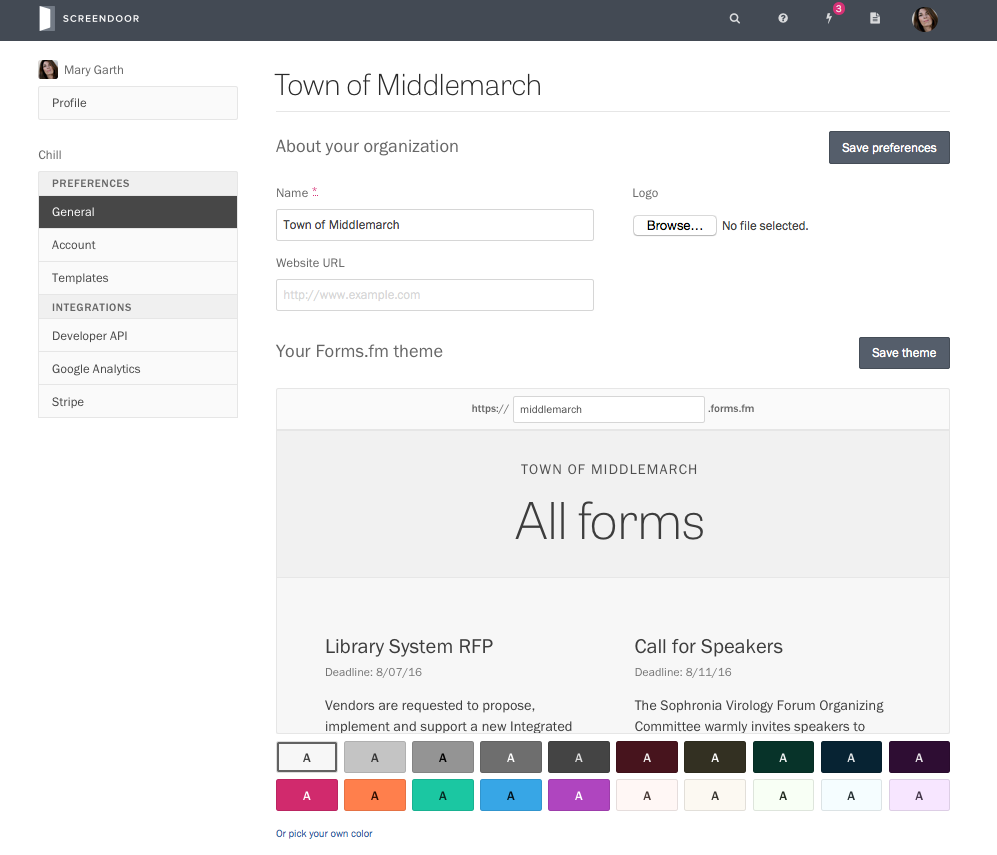 If you have previously uploaded a logo, you can replace it by clicking the "Remove" button, and then choosing a new logo to upload. Remember to press the "Save preferences" button to save your new settings.
To change your organization's Forms.fm theme and URL, read our article on branding your forms.